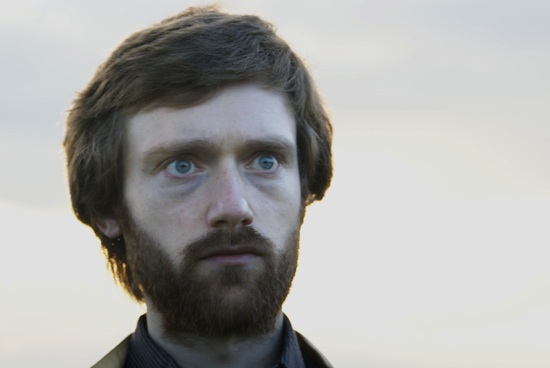 VIDEO FOR "ELECTRICITY":
http://youtu.be/fp-Behi0IXI
(Directed by Claire McArdle)
David Thomas Broughton has announced two rare UK live shows in London and his hometown of Leeds, on the 12th and 13th of January.
His mesmerising live show has become the stuff of legend: from his hypnotically strange, mannerism-packed stage presence, to his use of rape alarms, improvised props and unpredictable tactics, always to enthralling effect. His songs appear and retreat through a bed of looped sound both beautiful and jarring. Broughton is an engaging and startling performer truly like no other.
Broughton will play songs from his seminal debut, "The Complete Guide To Insufficiency", and the well-received 2011 follow up "Outbreeding", out now on CD and digital formats via UK indie label Brainlove Records. More information can be found here http://www.brainloverecords.com/outbreeding and here http://www.davidthomasbroughton.co.uk.
FREE MP3
- Ain't Got No Sole:
http://snd.sc/tKawp9
Thu 12 Jan Brudenell Leeds
Wegottickets:
http://www.wegottickets.com/event/148906
Fri 13 Jan Lexington London
Tickets:
http://www.wegottickets.com/event/148954